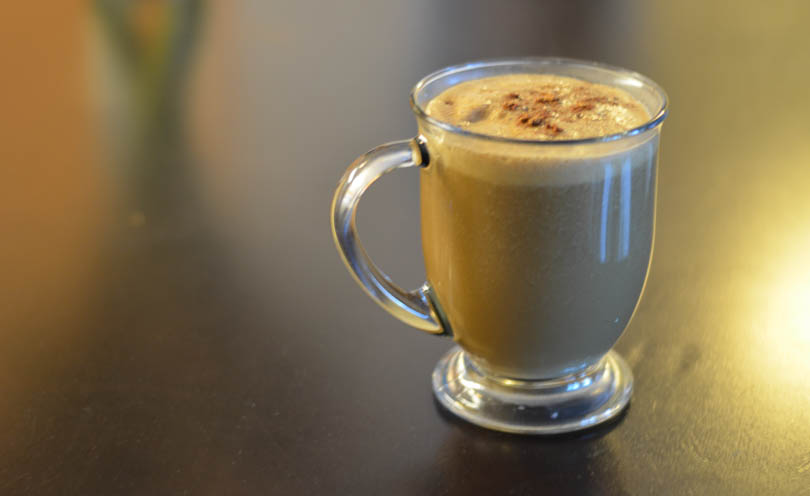 I got this recipe from a friend (can't say who). But I just HAD to have it because I am hopelessly addicted to the Starbucks Pumpkin Spice Latte. I prefer the iced version, but you can also make it hot. It is deliciously blissful on a fall or winter day, especially with pumpkin bread muffins! (See my pumpkin bread recipe). Its just so lovely to know that I can now make it at home, whenever I want.
1 to 2 tablespoons canned pumpkin (or 1 tsp pumpkin spice syrup)
1
Starbucks iced coffee
single serving packet (sweetened or unsweetened),
OR 1-2 shots espresso
2 tablespoons sugar or
sugar substitute
(leave this out if using pre-sweetened Starbucks packets)
1 tablespoon water (leave this out if you're using espresso)
2 cups milk (hot for a hot drink, cold for an iced drink)
Extra pumpkin pie spice and/or whipped cream for garnish
1.
In a large glass, mix together the canned pumpkin, iced coffee packet (or 1 shot espresso), sugar (only if coffee packet is unsweetened), vanilla, pumpkin pie spice and water. Blend very well, until completely smooth. Heating in the microwave for 20 seconds makes the mixture even smoother.
2.
Pour 2 cups of milk into coffee mixture and blend well.

If making an iced drink, add ice to the mixture.

If making a hot drink, microwave or boil the milk until it reaches desired temperature.
3.
If desired, top with whipped cream and a light extra sprinkle of pumpkin pie spice for garnish.