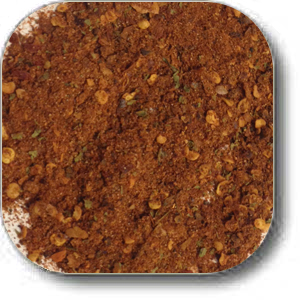 This mix flavors grilled meat wonderfully, giving it a Mexican twist.
I highly recommend buying the "Badia" brand of spices, usually found in the hispanic foods section-- most grocers carry it, and they are 1/2 to 1/4 the price of other spice brands. You can also find some of these in dollar stores.
Carne Asada Seasoning Mix:
2 tablespoons cayenne pepper
2 tablespoons chili powder
2 tablespoons ground cumin
1 tablespoon garlic powder
1 tablespoon onion powder
In a bowl, combine all ingredients.

Blend well.

Store in an air-tight container.